4 Stuffs to Know about Female Betta
October 7, 2018
Before discussing specifically about female betta, it would be better to discuss betta first. Basically, the betta is a type of small fish that's often used as an ornament in aquarium. The beautiful skin color became more dazzling when they twisted their body.
Because of the aggressive nature and fighting habits, their beautiful scales are often peeled off. Fortunately, only males have high aggression, while females do not. That is why many people choose to maintain female fish as ornamental fish only.
Before decorating your aquarium with a variety of colors from betta fish, you must know one or two things first about this creature. Who knows this information can be used as a guideline for maintaining betta fish.
Friendly with Each Other, Hostile with the Opposite Sex
In the world of betta fish, males are known to be more aggressive than females. When one male is gathered with another male, they will engage in a fight to the death. If a male is gathered with a female, the male will start attacking the female.
Due to its calmness, you can still collect much female fish in one place. Keep in mind that they will lightly attack each other, which is normal to find the ultimate female between them.
Easier to Stressed Out
There are many things that can cause female betta fish for stress, one of which is narrow space. Even though much female fish may be placed in the same room, along with the narrowing of the swim space, it is easier for them to get stressed.
Fortunately, because of its small size, you can simply provide a medium sized aquarium to accommodate 10+ female fish. It is able to provide enough space for them.
Won't Attack a Bigger Fish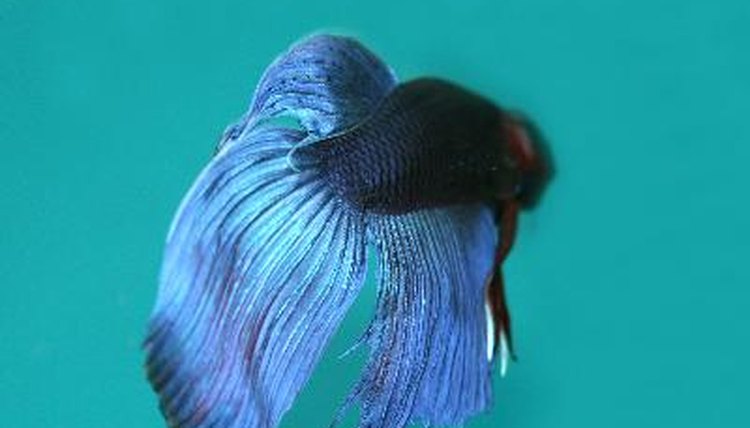 Although it has aggressive properties, betta fish still has a fear of large fish. Again, thanks to its small sizes, "big fish" means all of the possible aquarium fish. However, you still have to separate them from cannibal fish.
They love to hide behind sea plants, so you also have to put various aquatic plants suitable for hiding places, such as anemone or seaweed. They will hide when big fish are actively swimming.
Not A Food Picker
Well, betta fish is an omnivore. They have a high appetite and are able to eat anything as long as it's enough in their mouths. Some of these foods include:
Floating pellets
Live worm
Small leaves
Insects
Other fish's dirt.
Betta fish also like to eat small plants. Because of its omnivorous nature, many people finally breed them for medical purposes. In several body care sites, betta fish are known to be able to eat dead skin cells, thus giving the new skin a chance to grow.
These are the various properties and habits of female betta fish that you should know. This small fish is able to decorate your aquarium with beautiful colors. You also don't need to worry since they only need easy maintenance.